MCA Suite is getting a mini face-lift! We have made changes to the user interface to improve usability and navigation around the CRM. The changes are:
Wider Pages – increasing the width of each page allows more information to be viewable at once, as well as more information to be displayed on tables (including search pages) without overcrowding;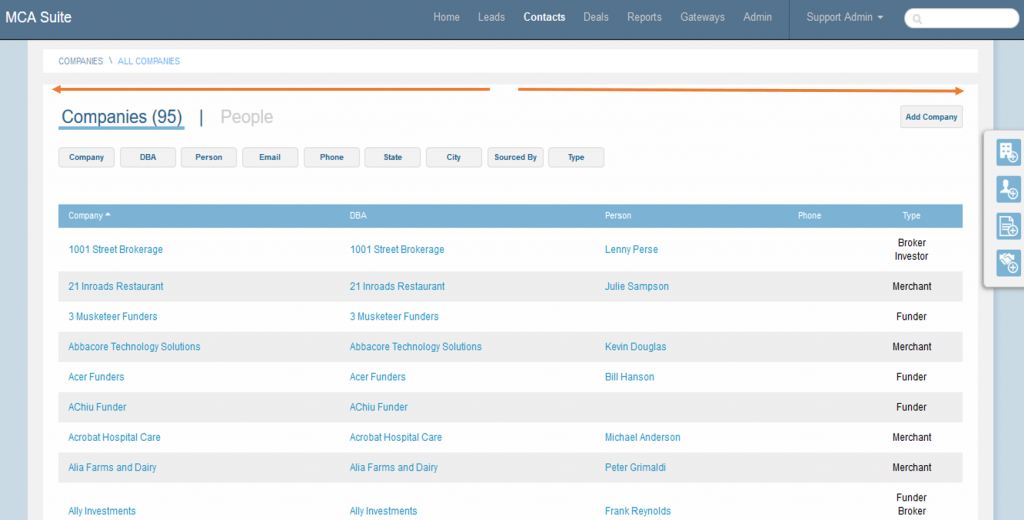 Header – new header replaces the traditional "tabs" to make the aesthetics of the page cleaner with less bulk, and to allow more content on a single page. Header is also sticky to the top of every page, making it more easily accessible. Customized logos are not impacted;

You will also see additional improvements to other pages in the upcoming months as we will try to increase more information onto the newly expanded pages.
We have not made any major changes to functionalities in this release – the CRM will continue to work as normal without disruption. However, if you have any questions or feedback, please feel free to contact us at support@mcasuite.com. Follow us on Twitter or like our Facebook page to get more frequent product updates.
Save
Save
Save
Save
MCA Suite User Interface Changes