For MCA Suite implemented changes to improve team security. Users utilizing teams, team leaders of teams (denoted by the checkmark on the teams page) will now see all contacts and deals for all team members despite the permission setting.
Example: Team A has two members: user John and user Jack, both are "agent" user roles. John is the "team leader" of the team.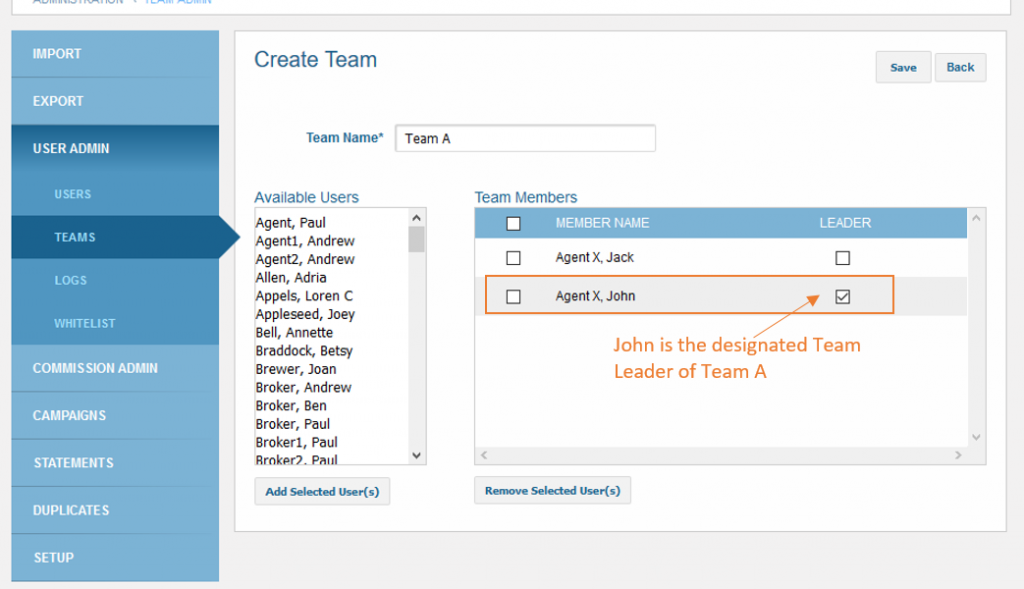 Jack creates Company X with permission to himself only (NOT set to the Team permission).  Despite the "me only" permission setting, John as a "team leader" will still be able to search, view, and edit Company X.  Likewise if Jack created Deal 1 for Company X, John will be able to view and edit the Deal as well.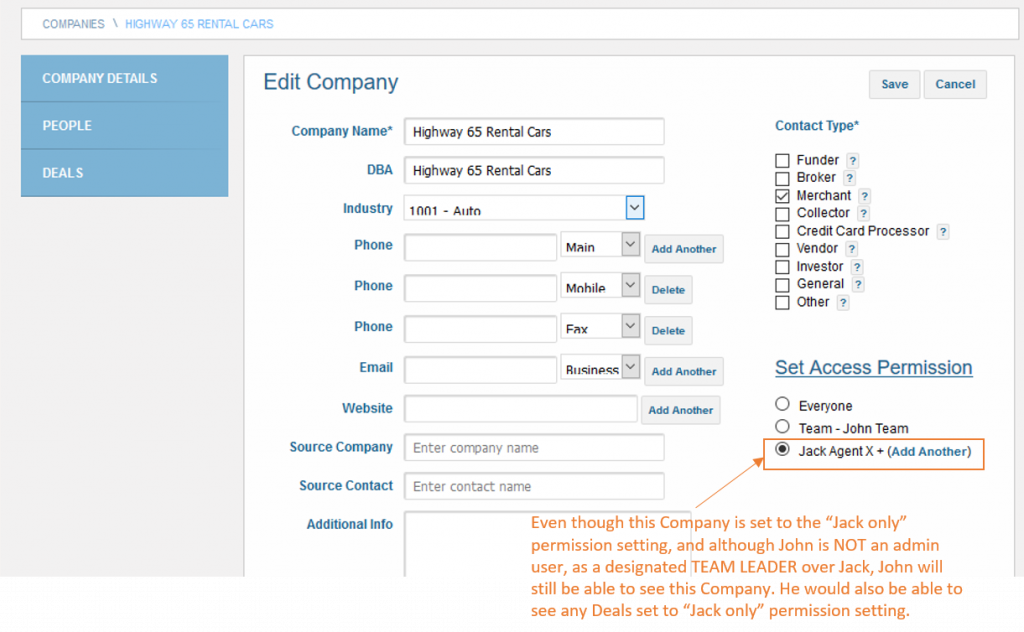 Save
Save
MCA Suite Enhances Team Security