MCA Suite is pleased to implement a number of improvements to the administration of our clients' MCA Suite tenant. Below are a number of changes to improve how you can manage your operations:
Added Categories and Sub-Categories to Document Merge Lists – When document merge templates are ready to be uploaded to MCA Suite via the Admin > Setup > Templates page, users can now associate Categories AND Subcategories to template files. In other words, users can add keywords to describe and identify the various types of document merge files they are adding. For example, a phrase like "Contracts" can be saved to a particular template file to identify it as a Contract. Furthermore, files can be additionally defined by Subcategories (i.e., Contract > "ACH" or Contract > "Lockbox") for even more specific classification.

Once uploaded, these template files can be sorted and selected based on their categories/subcategories from the Deal > Document Merge page. The idea is to enable users who upload several templates of a similar type with minor variations, to organize and identify specific files more easily.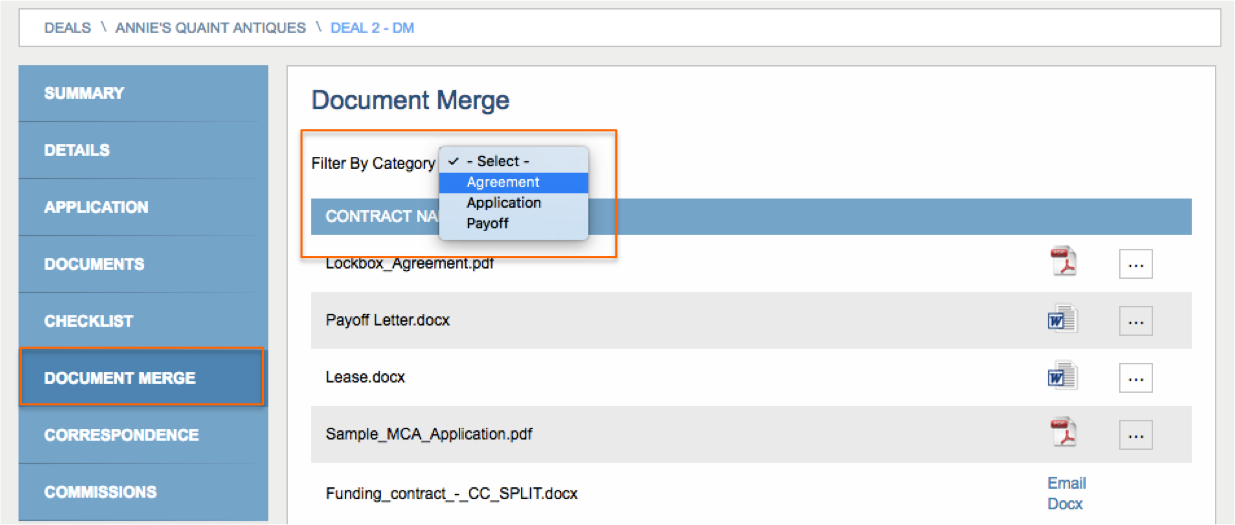 Auto Repaid Status Change – we have added a new automation to the Admin > Setup > Automation page. The Repaid Status automation allows admin users to change a deal status once a deal is repaid (reaches zero amount outstanding). Admins can choose which customized status a deal defaults to once it is repaid. Keep in mind that this auto-status will NOT be reverted if a transaction is deleted on a deal, bringing its balance up from zero. In this event, users will need to change the status of that deal manually.

Undo Imports – Admin users can now undo transaction, contact and deal imports directly from the Admin > Imports page. This way, admins do not need to contact support to roll back various import reports. The responsibility is on the user, however, to reconcile any deletions or changes once the import has been undone. Admins have up to 14 days only to undo imports.

User Activity Logs – Admins can now access activity logs for all activities completed by each user on MCA Suite. We provide date and time stamps for each completed action. Using this log, admins can keep precise track of the work agents complete on various deals and company pages.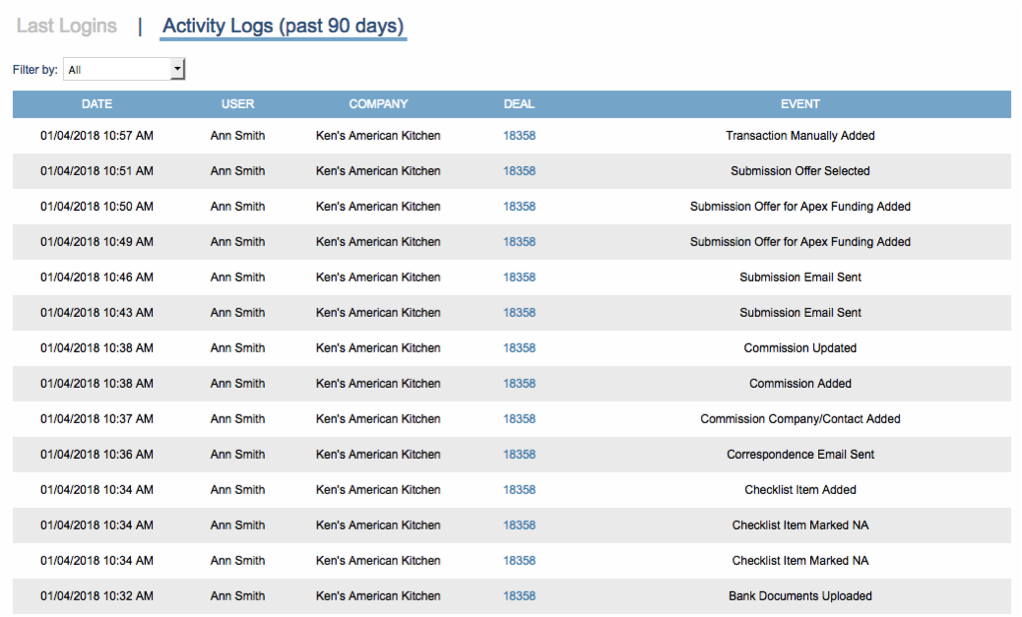 Import Syndication Investors – we have added the ability for Admin users to perform bulk import of their syndication investors, instead of entering each manually to specific deals.

To import investors, users must create a csv file with the formatting outlined in this support article. Each syndication investor has to be ordered by deal, and there cannot be syndication already existing on the deal(s) in order for the import to work.
It is the responsibility of the user to make sure investor amounts/percentages equal 100%, as the system does not require this as part of the import logic.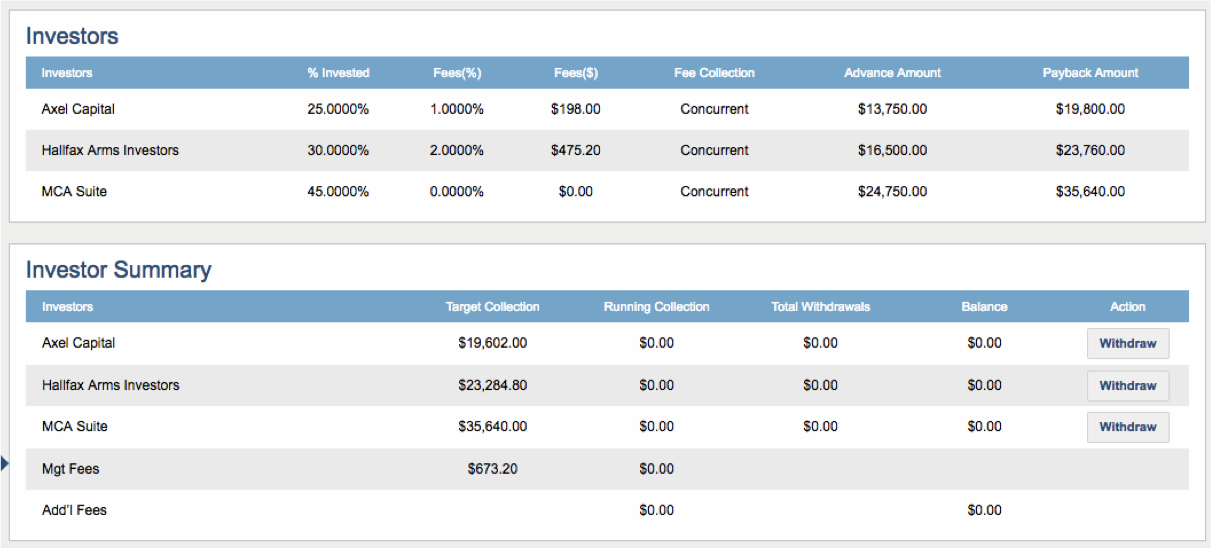 Import Commissions – Admin uses can also now bulk import deal commissions into MCA Suite, instead of entering each manually.

To import commissions, create and format a csv file according to the guidelines illustrated in this support article.  If an existing commission exists for the company/contact, an addition will be added to it, otherwise the contact will be added.

We welcome your feedback on the changes and new enhancements we have made. We will continue to make improvements to MCA Suite in future months, so please stay tuned to our blog and social media for more updates.
MCA Suite Implements a Number of Administration Improvements